Everyone know Pakistanis are facing economic and financing problems due to raising the price of petrol and dollar day by day from which the other necessaries are also not in access of the people. The people who have the status of low income salaries and hardly have access to their basic needs even they cannot buy the flour due to high price, although it is the main item of the man's needs.
The article will help you to get all informative and useful aspects of the 8070 Atta Scheme
To give relief the needy, poor and deserving people. The government of Pakistan/Punjab decided to launch the Ramadan Relief Package known as Free Atta 8070 scheme. The scheme will be applicable on the people who have fall in financial crises or have salary less than 60,000 and every citizen householding In Pakistan. 8070 is a code for free atta scheme.
What is the Aim of the Scheme?
The government's 8070 ATTA Scheme is a comprehensive project aiming at supporting economic growth, technological advancement, and social development in the country. The scheme's major goal is to accelerate infrastructure development, promote digitization, and improve skill development in order to establish a strong and inclusive economy. Moreover it wants to see the country as a global leader in the twenty- century by supporting sustainable developments and inclusive growth while increasing habitants quality of life.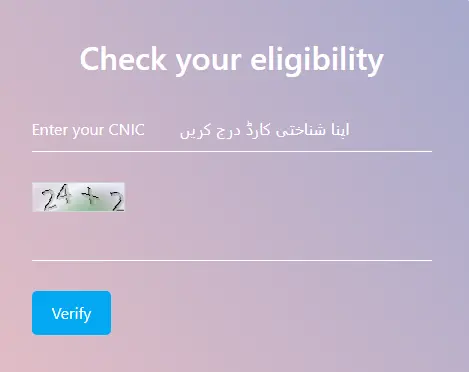 How Much Finance Allot for 8070 Atta Scheme
For this reason, the Punjab government allocated 64 billion rupees to subsidize the flour that will be distributed to 10 crore families. It has also been determined to assist and give essential necessities like as Atta throughout the Holy Month of Ramadan. According to the Punjab Chief Minister, the division of the 8070 Atta Scheme has begun in each district of the province. Read Our Guide to Register Ehsaas Kafalat Program 2023.
How many times people can get the flour?
In order to combat inflation, the government of Pakistan has organized a free flour scheme for the poor during Ramadan, through which people would be able to obtain free flour from the government and take it three times. The sole goal of this Atta 8070 is to assist the needy; given Ramadan, the government has determined that every man will be given three bags of 10 kg of flour. Those who have already taken it to the government in Atta-free can go and take a 20-kg bag for the second time with their ID card. The government has established many centers in various places where individuals can obtain free flour.
How to Check Status of the Application?
The government of Pakistan has developed a new website for flour updates, where the people of Punjab can also check the status of their application through the 8070 web portal you can find out the information of your atta through your ID card, how long it would take you. Please keep in mind that anyone who takes your ID card to get free atta can also get atta for your family members., with a bag sent every ten days.
NOTE
Apart from that, those who were judged ineligible for this program might go and the atta principle with their ID card. The Pakistani government has offered this Ramadan aid package for Pakistani citizens.
Benefits of free Atta Scheme
Food Security
Giving low-income families subsidized or free atta guarantees they have access to a staple food item, reducing hunger and malnutrition.
Poverty Alleviation
By lowering the cost of atta, the scheme aids in the alleviation of poverty and the improvement of the general standard of living for disadvantaged communities.
Improved Health
Regular availability to affordable atta can encourage better nutrition, resulting to better health outcomes, particularly for children and pregnant women.
Economic Support
The initiative may provide financial assistance to local farmers and wheat producers, thereby promoting the agricultural sector and supporting rural economies.
Social Equality
Ensuring equitable access to atta levels the playing field and helps overcome societal economic gaps. Avail of your Health Program with Sehat Insaf Card.
Political and social stability
By tackling food insecurity, the program can help to maintain stability and prevent social unrest.
Eligibility Criteria
Every citizen of Pakistan having CNIC is eligible for free atta scheme provided by the government.
Such persons who have their income 60,000 rupees per month or below are eligible
The people who have already registered on Ehsas Program and BISP program are also eligible and can get free atta during Ramadan
Registration Process
The registration in free atta scheme is very easy and simple
8070 Web-Portal Check Online Free Atta
Conclusion
A free atta plan, or any subsidized food program is intended to address food poverty and give necessary nutrition to needy groups. The government's goal in providing free or heavily subsidized wheat flour (atta) is to ensure that low-income households and others experiencing economic difficulty have access to a staple food item. This reduces hunger, malnutrition, and poverty while also improving health outcomes and contributing to overall social welfare and stability. Furthermore, such program may benefit local farmers and the agricultural sector while encouraging a more equitable allocation of resources in society.
FAQ's